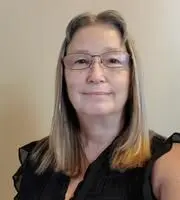 "Kelly Brock is a Pennsylvania Licensed Social Worker (LSW). She completed a Bachelor of Education (BEd), majoring in Family and Human Services, at the University of Oregon. Kelly completed a Master of Social Work (MSW), degree at the University of Pittsburgh. In addition to a (MSW) from the University of Pittsburgh, Kelly took advanced courses within a variety of direct practice mental health specializations and she interned within specialized behavioral and mental health field placements, to complete a Mental Health certification.
Kelly's experience as a therapist reaches across many areas of mental health, including; Addictions, PTSD, Trauma, Anxieties, Depression, Incarceration and Re-integration back into the community, Mental and Sexual Abuse, Chronic Homelessness, Community Mobile Crisis Intervention, Grief and Loss, and Serious and persistent mental health diagnoses.
Kelly feels that each and every human is their own unique and divine self. And that each and every unique individual has their own unique goals within therapy and their paths to reaching those goals. Therefore, Kelly uses an eclectic approach to therapy that may include; Motivational Interviewing, Psycho-Education, Person-Centered Therapy, Strengths Based Therapy, Cognitive Behavioral Therapy, Reality Based Therapy and Systems Therapy.
Kelly in her free time enjoys playing acoustic guitar and enjoying the love of her dogs."